These centerpieces are a great addition to your Baby Shower or 1st Birthday Party!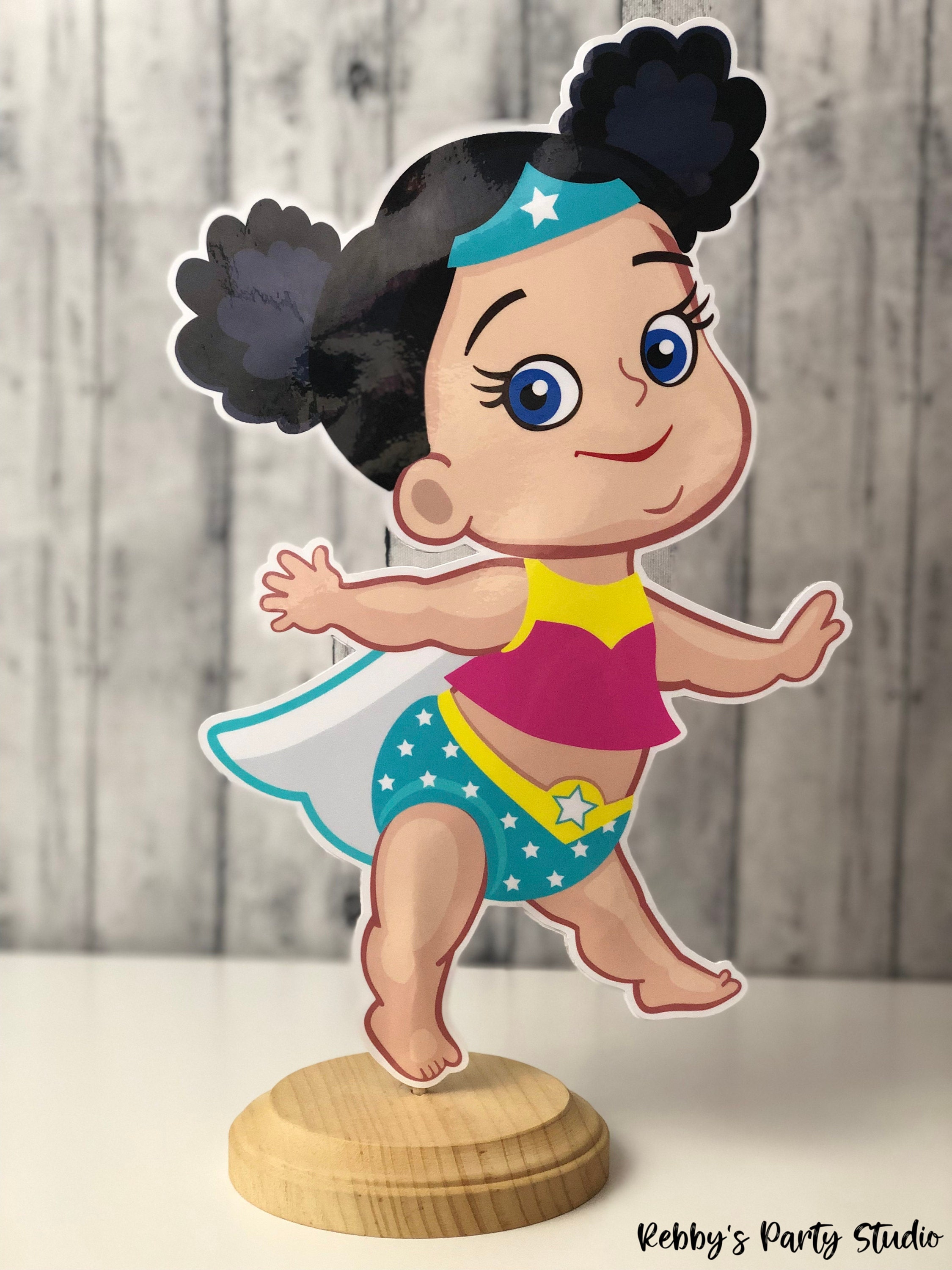 Centerpiece shown is double sided they are printed on high quality cardstock and has been lamiated on the printed side for longer lasting they are not waterproof. They can also be made without lamination.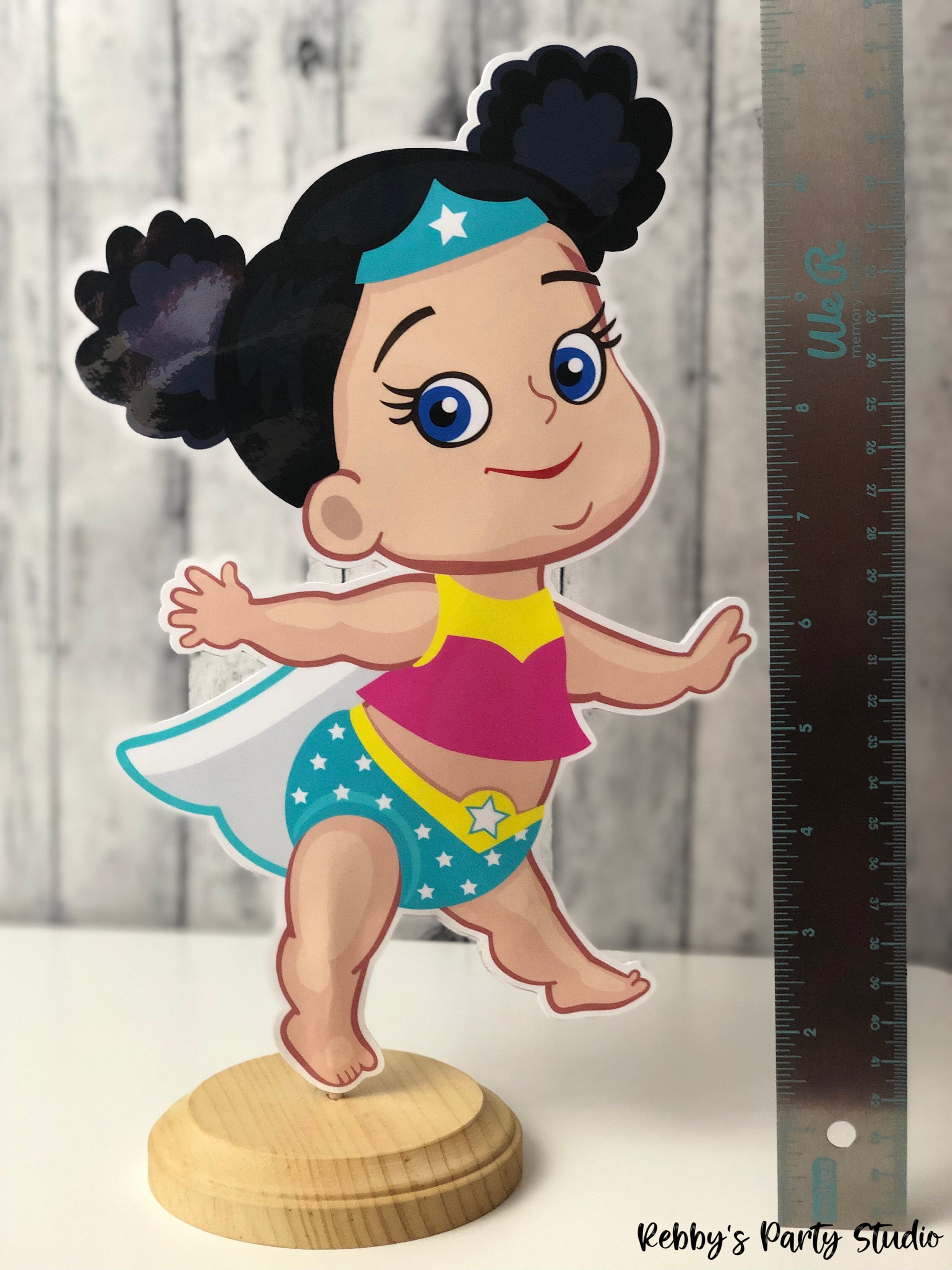 The size will always vary by design, Example: this centerpiece is approx. 11.25" from the base to the top of the die cut. The wood plaque is 4" diameter they can also be made in a 4x4 square wood plaque these plaques will not be painted only sanded. The die cut can be removed from the base for easy storage they will ship flat not assembled so they won't brake during transit they are easy to put together and do not require gluing.   
  The width will also vary by design; Example: this centerpiece die cut is approx. 6.25" wide by the longest width. This is the biggest size I can make them at the moment.